It's been about a month since I posted that our house is a construction site. Well, I'm sad to say that it's a month later and it is STILL a construction site. It is driving me out-of-my-mind crazy! Our kitchen and dining room still have plywood floors (which is so fun with a crawling baby. Insert sarcasm here.) and we still have no rec room. We are getting our carpet installed on Monday so at least we will be getting somewhere with that.
On my last update we were still unsure if we were getting new cabinets for our kitchen. Our insurance wouldn't pay for all new cabinets but they were going to pay to rebuild the base cabinets that were damaged from the water. We decided to see what the difference would be to get all new cabinets vs. rebuild the ones that we have. The difference came out to be $750.00! It was a no brainer to get all new cabinets! We have them ordered and they should be here no later than middle of May. And we couldn't get new cabinets without getting new countertops, as well. Excited would be an understatement for us!!! Since we moved in we have wanted to do our kitchen but it was also the most expensive room to remodel so we were putting it off until the rest of the house was done. To be able to remodel our kitchen for around $2500 is one hell of a deal! I can't wait to show you the before/after pictures of it all!!!
Happy Thursday Friends!!
(It's almost FRIDAY!)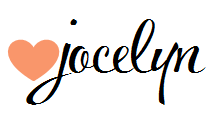 c